Your Veterinary Clinic Blog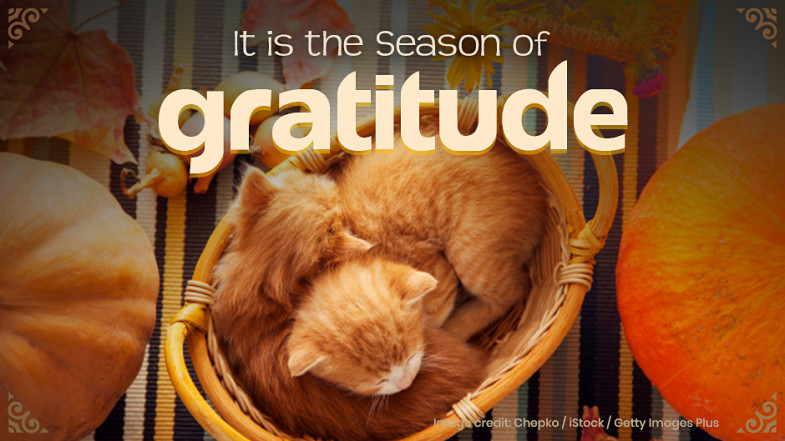 2021-11-12
It is the season of gratitude! With Thanksgiving just around the corner, we would like to take the opportunity to thank you for allowing us to care for your precious pets, and share a few reasons why we are so grateful this holiday season.
For Patience
The past year and a half has definitely tested the patience of people around the globe. And, we see how the gift of your patience has impacted us - right here, and in our community. We appreciate the patience you've shown in longer wait times for appointments, curbside protocols and availability of appointment times. We understand it hasn't been easy, and we appreciate the patience you've all demonstrated throughout this period of time.
For Your Kindness Toward Our Staff
Day in and day out, you demonstrate your gratitude toward our staff. You show gratitude for their expertise, compassion and dedication to the veterinary profession. From your words of thanks, to the treats you bring in for our team, to your kind words and positive reviews, never underestimate how it matters to us all. Our days can be long and filled with lots of emotion, and this takes a toll on our team members, especially when we may be short-staffed, or working long hours. These gestures you provide lighten the load we carry, and help us to continue offering our very best.
For Letting Us Be a Part of Your Pets' Lives
We never forget that we are a part of your pets' lives and wellness. We understand that the choice you make of veterinary care is an important one to you, and one that is not taken lightly. It is an honor to provide care for your pets throughout their lifetimes. Whether we meet your pet as a kitten or puppy, or we meet them as a senior while you're continuing to provide the care they deserve into their golden years, or somewhere in between; we are grateful for the opportunity to be a part of your pet's journey.
Have a Safe and Wonderful Holiday Season
We can't thank you enough for allowing us to care for your precious pets. We are beyond grateful that you chose us as your veterinary family. We hope you have a holiday season that is filled with joy and extra time spent with those that are dearest to you. With the extra bustle, be sure to keep an extra eye on your curious pets - especially as holiday decorations and foods begin to make their appearance.
We wish you and your family all the best this holiday season!
Categories
Recent Posts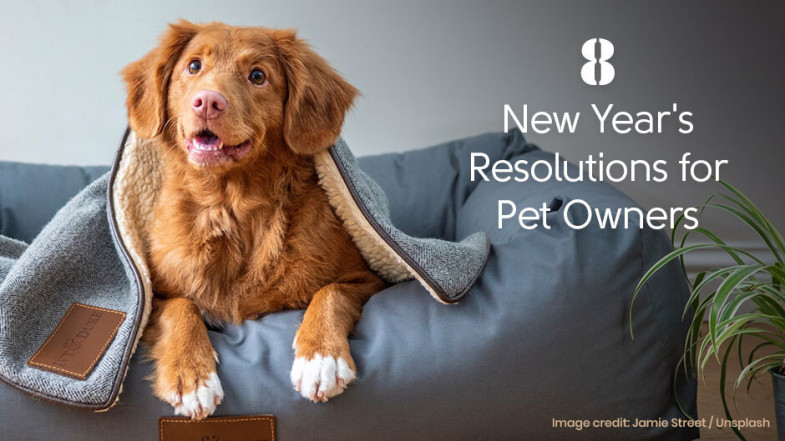 8 New Year's Resolutions for Pet Owners
It's a new year, which means it's a perfect time to reflect on the special bond you and your pet share. You love your pet. And they love you! Pets are treasured members of our families, so it just makes good sense to consider the year ahead and plan ways to help your pet stay in tip-top shape! Read on for 8 simple ways you can make your pet's life even better.
Read More